Please don't steal photo's for other sites! I own these photo's and don't want to see them popping up all over the place thanks!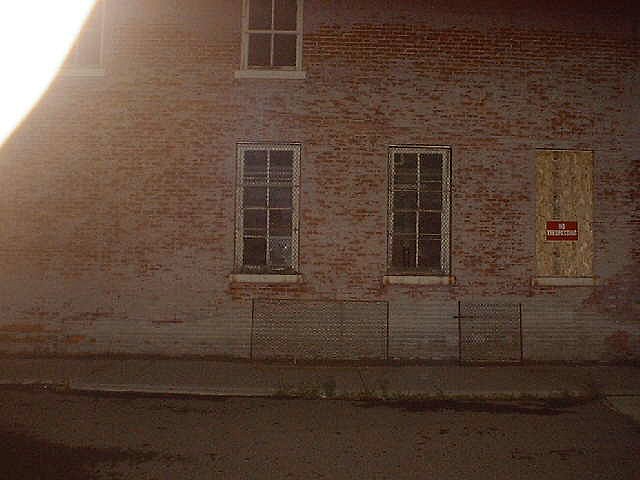 This is one of two vortex's that I captured tonight. This one is really bright you can't miss something like that can you? I didn't see anything in front of me or over my head and well this is what came out on the photo when I uploaded it to the system here! I think this is really a nice shot but wish that I could have seen it with my naked eye!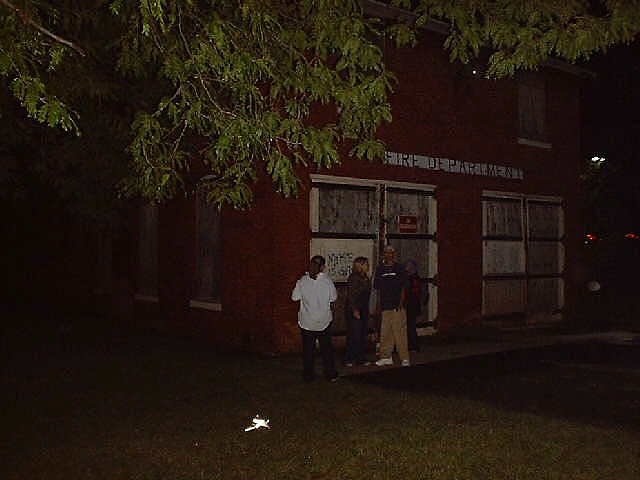 Look closely to the right side of the building you will see an orb that seemed to be watching us all. I wish that I was good with names because these people that we met up with were friendly :) Come forward if you remember me and Deathdragon I'll place you on the site also! There is a faint orb at the top of this picture. I'm not sure why I got so many to show up for me but I'm enjoying it greatly! Shortly after this photo was taken the cops arrived to run us all out :(

Here is the pictures of Butler Cemetery! We did this hunt on Aug. 20, 2001 and it started around 10:15pm and ended around Midnight.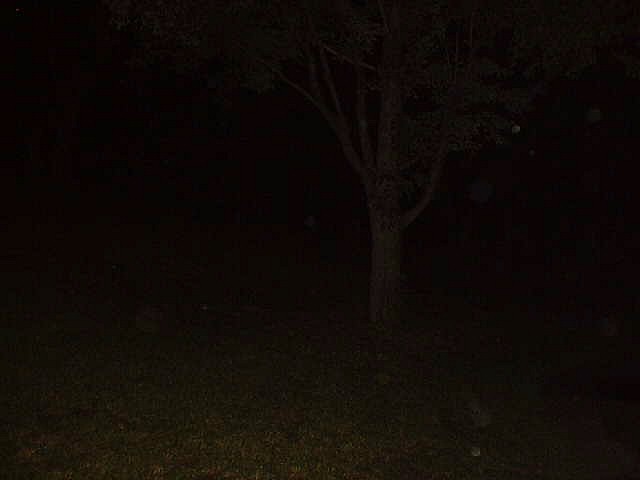 Orbs are everywhere in Butler Cemetery! I couldn't believe it when I started looking at the pictures how many there actually was! It seems to me that the orbs where so plentiful that every picture that I took had orbs or mist.
Orbs and some possible Mist in this picture. Look at the size of some of the orbs that I've been catching!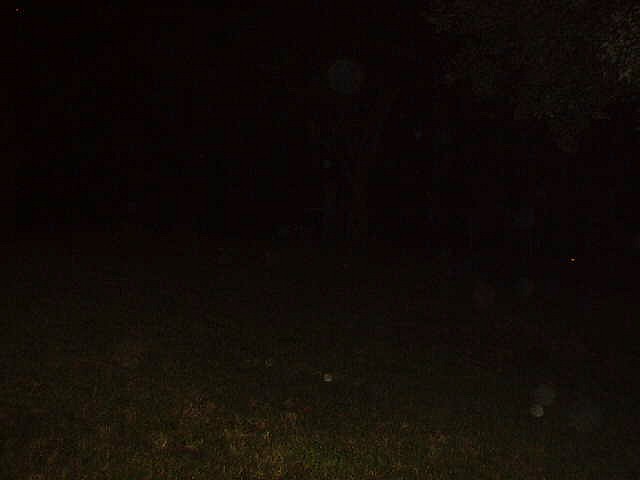 I have never seen so many orbs in one place since I started Ghost Hunting! I'm having a ball with this stuff now :) there are lot of very large orbs found here also.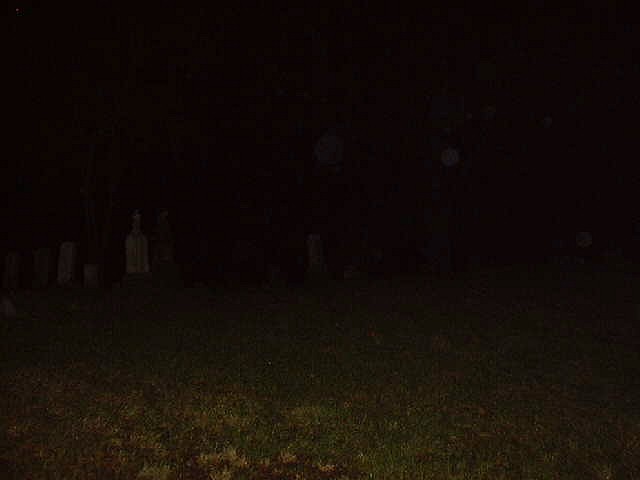 Orbs lots of them are here. At this point in time is when all the squawling and growling started. I understand now from what some have told me that this is a bad omen when your in a cemetery.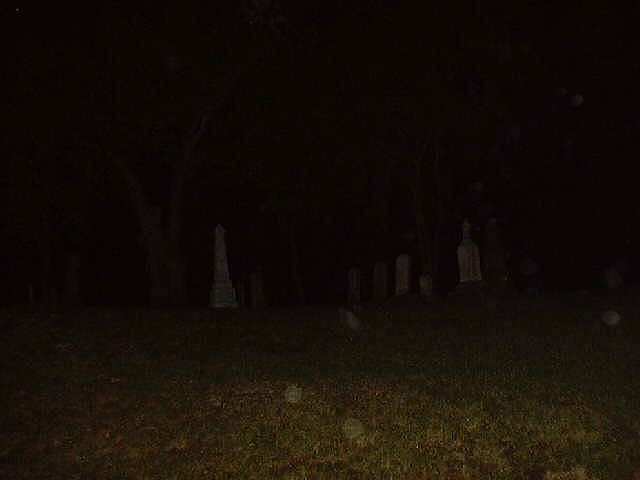 Orbs are so plentiful in Butler it's not funny! Also if you look toward the center of the picture, there is mist here also. You don't see these things with your naked eye unless you got the ability to do so.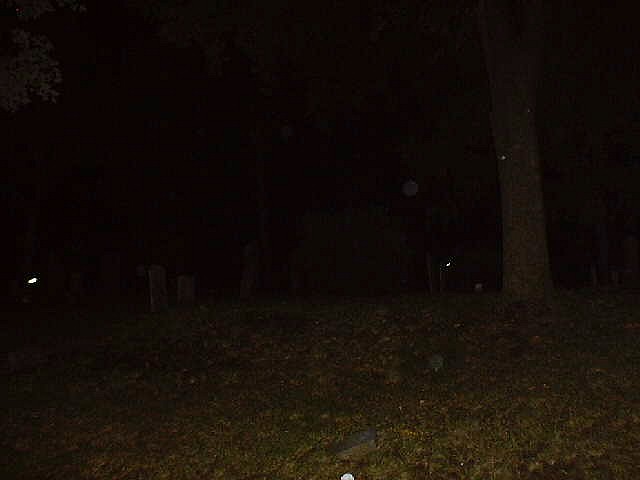 Orbs are everywhere again! We had to stop many times because something kept shutting my camera off. The Auto Shut-off was set to 90 minutes.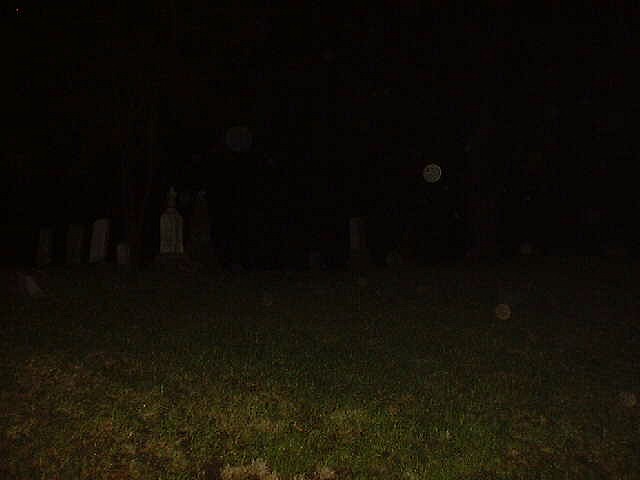 I'm wondering at this point if I was getting anything on the camera. Many many orbs I can't count them all in these pictures they come in many different sizes.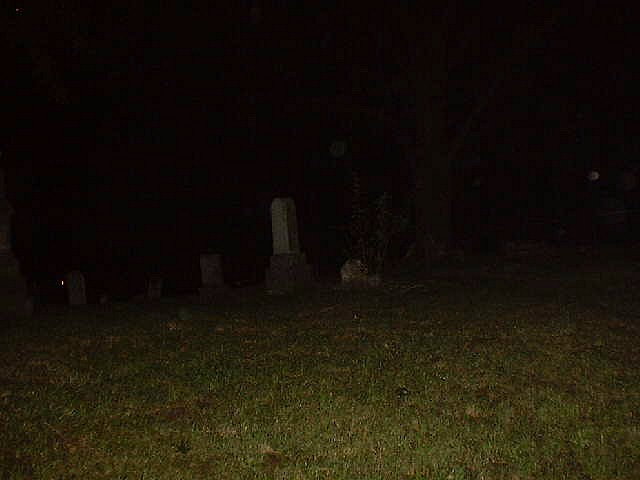 Here is where the camera kept shutting itself off too. I don't know what it was but the orbs seem to have vanished or a lot of them anyways.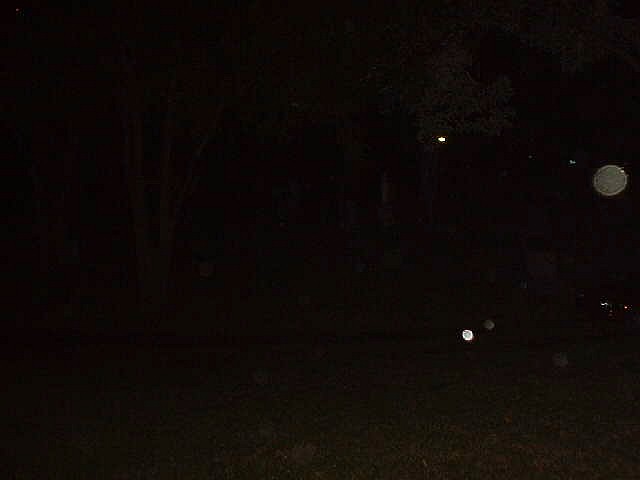 As you can see it there are orbs all over the place in this photo. Note that there is a rather bright one here too, and also a rather large one.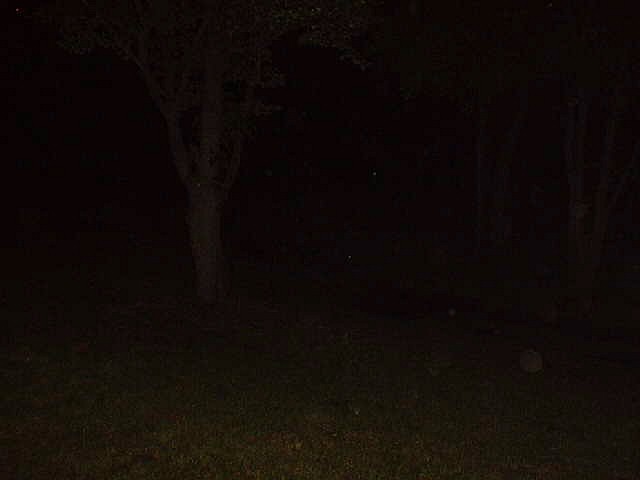 More orbs here. I could actually see the sparkles when the strobe flash would go off. I wasn't really looking thru the view finder I was just playing point and click.
This is looking at the back of the Cemetery. I didn't see to much going on and Deathdragon was watching now when my flash was going off.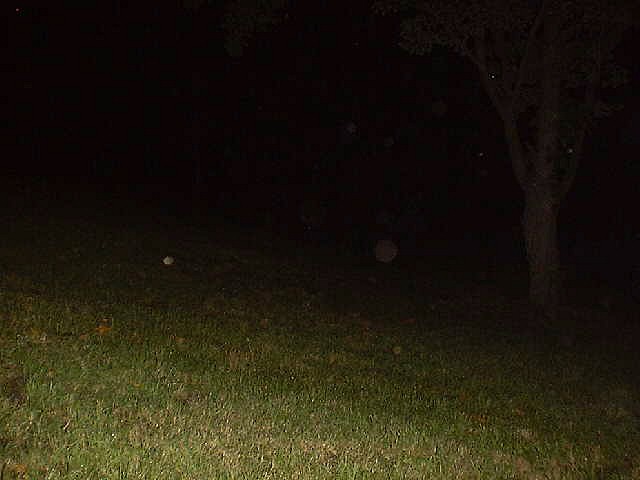 More orbs here too. Notice that they are all a different shade or even color.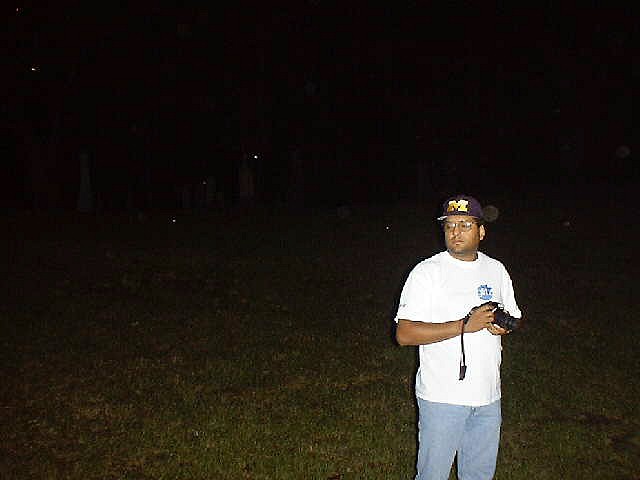 Deathdragon pictured here has a Orb on the side of his head. If you look at the orb it has a smile on it's face. He's like a magnet with these orbs and this is the second pirture that I've taken and he's had one this close to him.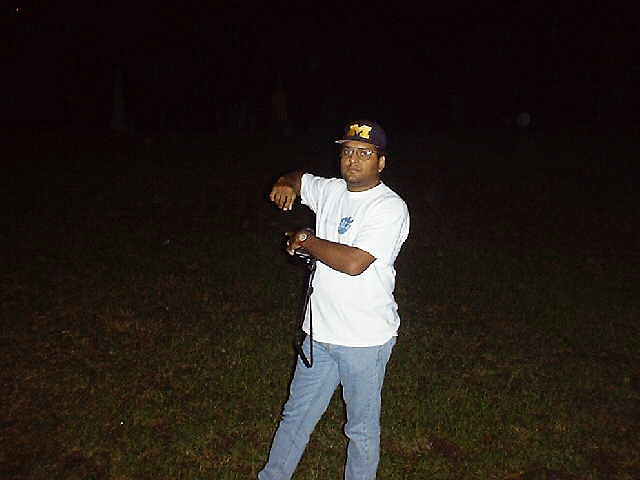 This picture was taken just 10 seconds later. Notice that the orb is heading away from him. Just like it knows that we're not there to hurt anyone or anything.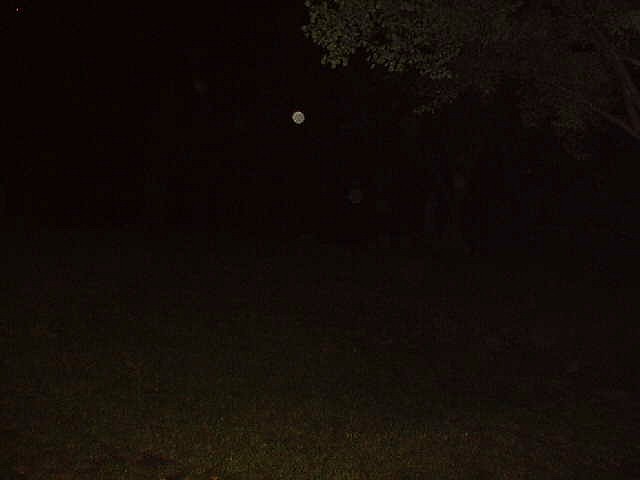 I like the way that some of the orbs are different colors. Some you can see the face in and others are misty. I've seen mists that are coming up out of the ground in some of my pictures, but you can't tell what it is. Maybe it's an ecto cloud forming I'm not sure.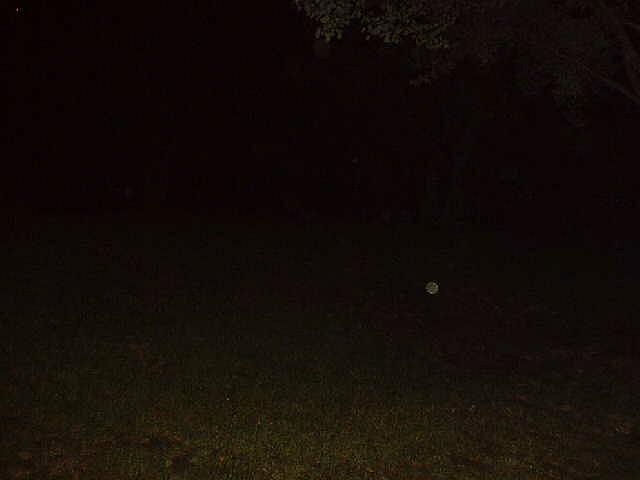 Some of these orbs were really bright! Others were very dim, some even appeared to be almost black in color.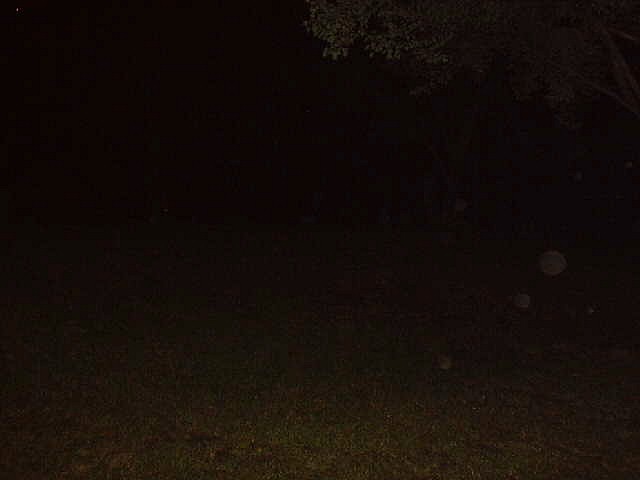 A group of Orbs can be seen on the right side of the Picture here. I think that they were trying to get out of the way of the camera or something.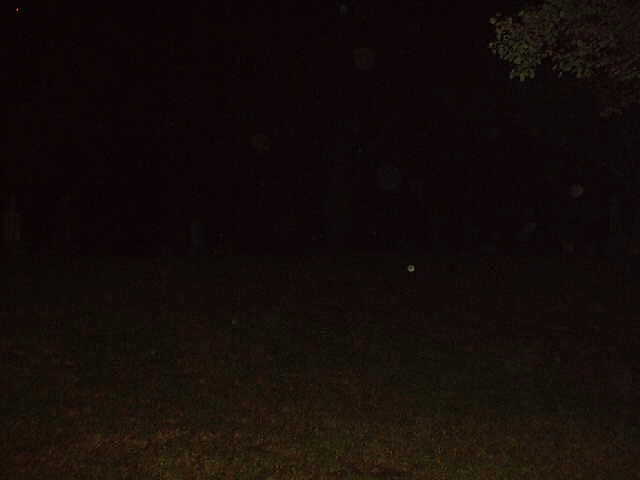 A small bright orb here. There are many orbs in the background also. Some of those are rather large in size but they are also dim.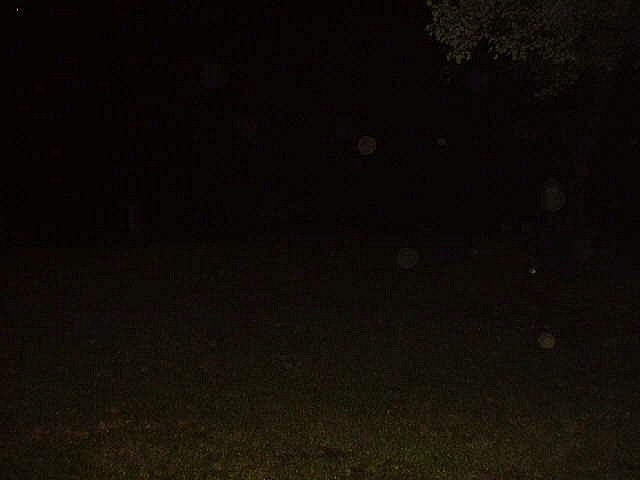 Many orbs here also. I also see some mist toward the right center of the picture. I think that this is a place I'll be going back to sometime in the near future.
Sometimes I wonder when I'm out and finding Orbs like this if some of them are just looking for a way to go to the other plains.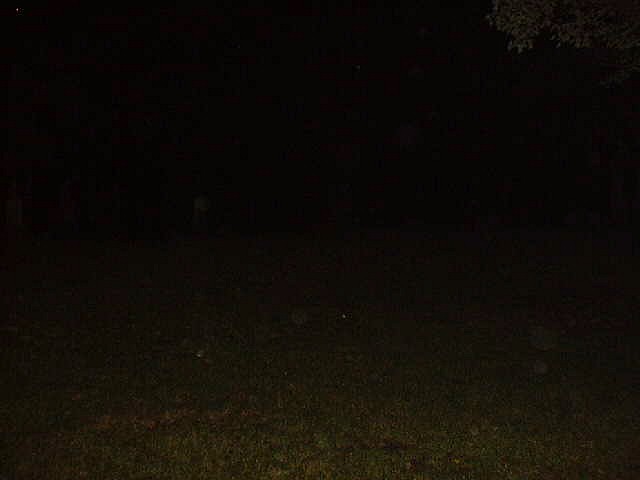 A lot more orbs and they're in many different sizes too.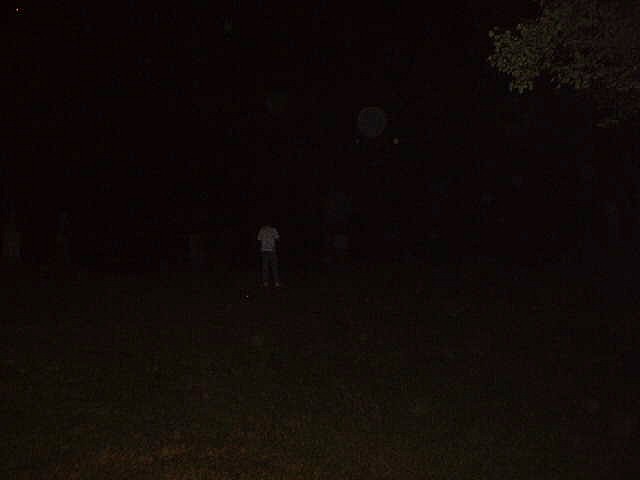 Here is Deathdragon in the rear of the picture. Look above him to see the two rather large orbs along with two very small ones. Also in this picture are other orbs at ground level too.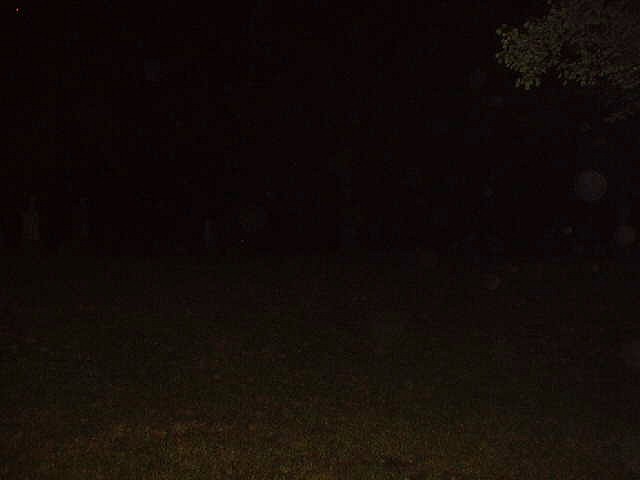 There are many rather large orbs in this picture. But then again they are very dim.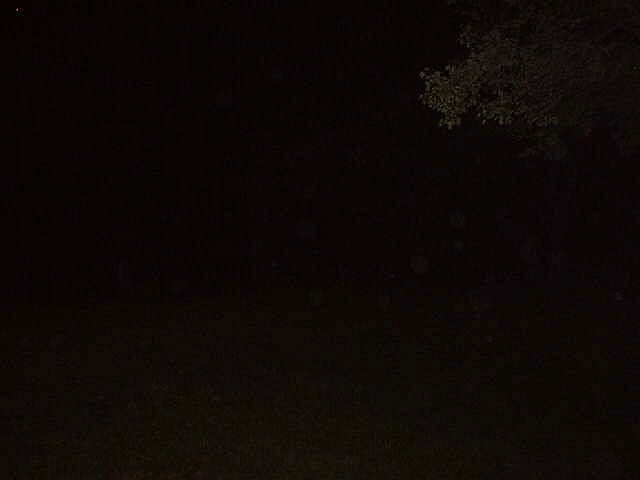 If you look at these orbs some of them were pretty high. They were just below the limbs of the trees. Although I was trying to get a picture of a very large Oak tree here it didn't show in none of the pictures that I took of this particular area.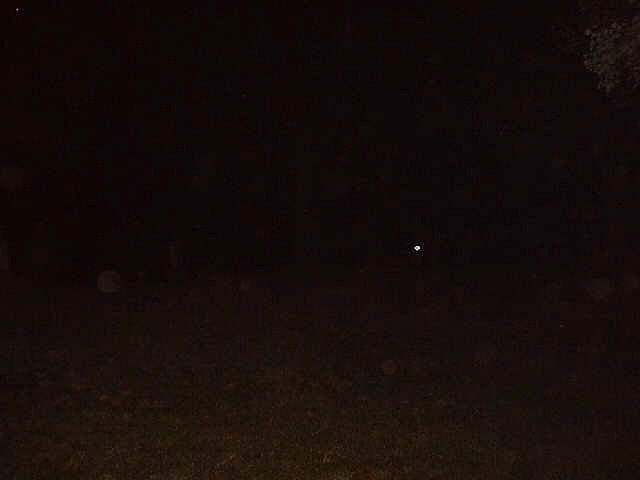 Many many orbs can be found here at Butler Cemetery. Remember when your ghost hunting to always leave the place as you found it or in better shape. If you find trash laying around pick it up it only takes a few seconds.